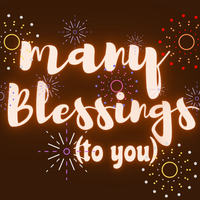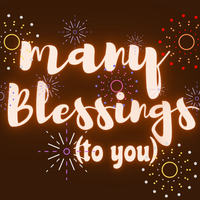 Many Blessings started out as a demo of a song I started writing.
My intent to release Many Blessings as the New Year approaches is to simply wish many blessings upon the world as we face this pandemic together and yet it has divided so many.
Many blessings are needed especially now.

A lot of love & fun went into recording this track.
I absolutely recording and arranging harmonies especially.

Lyrics
Many Blessings to you
Many Blessings to you

May you live in joy and peace
May your life bring you
Everything you need
May life treat you kind
May there be abundance of goodness shining bright

Many Blessing to You
Many Blessings to You

Oh it seems just last year
We were thinking about
What it might bring
Oh the New Year
That we share together
May it bring

Oh, Many Blessings to You
Many, many blessings to you

And if some days we can't understand
Why there can't be peace among women and men
Oh believe in abundance that belongs to all
To us all